Curtain Cleaning – by Clean & Tidy
Clean & Tidy are not just another cleaning company.  We can provide a wide range of additional expert curtain cleaning services in the London area.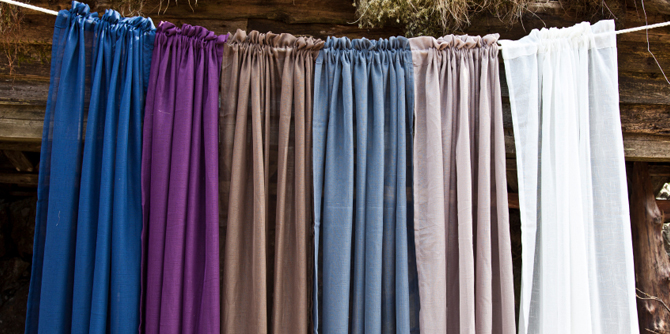 If you have invested a lot of money into the curtains adorning your home then it is only natural you would want to ensure that extra care is taken before allowing for them to be cleaned. To get a service that gives your curtains the special care and attention they need and also can guarantee that they will return to you in the same condition, speak to us here at Clean and Tidy.
Through our outstanding service your curtains will be cleaned to the highest standard. As curtain cleaning experts, we can also take down and re-hang the curtains , if that is what you would wish us to do.
We are the number one choice for all of your curtain cleaning needs – Contact us today on 0208 882 1095
By making use of our expert service, you can be sure that the following scenarios will not happen:
Being left to bring down and re-hang sets of heavy curtains
Alteration to the way in which they drape when re-hung
Stains treated incorrectly or not treated at all
A significant change in colour as a result of the process
Potential shrinkage or distortion
Damage occurring to the material or lining
All of the concerns above are perfectly reasonable as they often mean that curtains are allowed to hang and collect dirt for a long time before they are eventually cleaned. This is not going to be good for them as dirt is more troublesome to remove from curtains the older they get, while it also undermines the basis of the fabric, possibly leading to further damage.
Fortunately, with Clean and Tidy, you stand to benefit from an experienced, professional curtain cleaning service, where every customer can expect to receive a first class cleaning standards. We are perfectly positioned to be able to assist you with all your curtain cleaning requirements.
| | |
| --- | --- |
| | Price |
| Long Pair Curtains Steam Cleaning | £40.00 each |
| Short Pair Curtains Steam Cleaning | £20.00 each |
We cover all of London and its surrounding areas and can provide free quotations. We are a rapidly growing business with the capacity to run multiple projects throughout central London. We understand and appreciate that the strong relationships we have built with our clients is the key to our success.
If you have additional requirements that are not listed above, or if you have any questions at all, please do not hesitate to contact us on 0208 882 1095 for advice.  Alternatively, please complete our quick, no obligation enquiry form and a member of our team will be in touch!